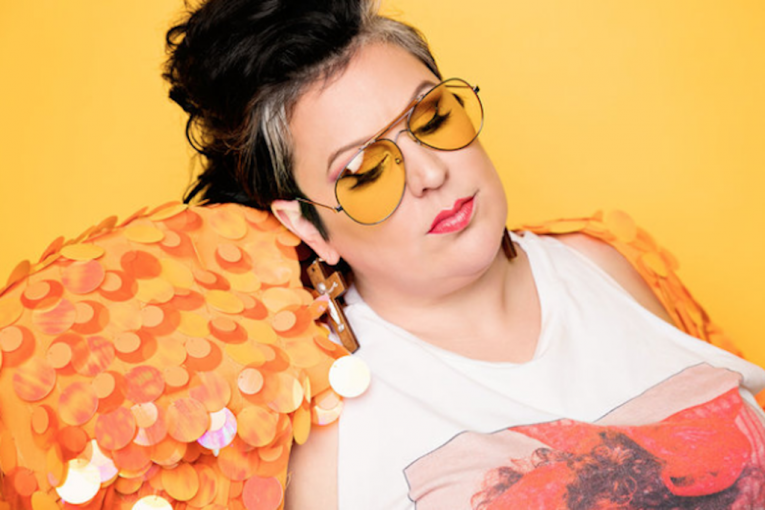 Just one listen to "Diamond" by Sarah Potenza and you'll see why we chose her new video as our Video of the Week. "Diamond" is from Potenza's upcoming release, Road to Rome out May 8, International Women's Day. Sarah Potenza's powerhouse vocals are not only scorching and soulful, but this song screams of independence and self-respect.
The Nashville based singer-songwriter and vocal powerhouse is perhaps most well-known as a semi-finalist on season 8 of The Voice, but since then she's gone on to release a critically-acclaimed debut solo LP 'Monster' in 2016, which prompted Rolling Stone to gush, "Potenza is to the blues what Adele is to pop: a colossal-voiced singer who merges her old-school influences with a modernistic sound
Road to Rome is an album of self-empowered R&B, swaggering soul, and contemporary blues. Co-written by Potenza, her husband Ian Crossman and friend Justin Wiseman, produced by Jordan Brooke Hamlin (Indigo Girls, Lucy Wainwright Roche), and recorded with a female-heavy cast of collaborators, the record isn't just her own story. It's the story of all artists — particularly women, who remain the minority within the male-dominated music industry — who've learned to trust their instincts, refusing to let mainstream trends dilute their own artistic statements.
Filled with messages of self-worth, determination, and drive, Sarah Potenza's
Road to Rome
shines new light on the songwriter whose career already includes multiple albums as front-woman of Sarah and the Tall Boys, a game-changing appearance on 
The Voice
, and an acclaimed solo debut titled
Monster
.
Sarah recently performed alongside acts such as Andrew McMahon and The Wilderness, Matt Nathanson and Plain White T's on The Rock Boat XIX. She will join Melissa Etheridge, Shawn Colvin, Paula Cole and many more on The Melissa Etheridge Cruise III March 31-April 7. She is also scheduled to play in Austin, TX during SXSW.
Watch for Rock and Blues Muse' upcoming review of Road To Rome by the stunning vocalist and songwriter Sarah Potenza.
Sarah Potenza is currently on tour, for tour schedule see here.
For more information about Sarah Potenza and Road to Rome: