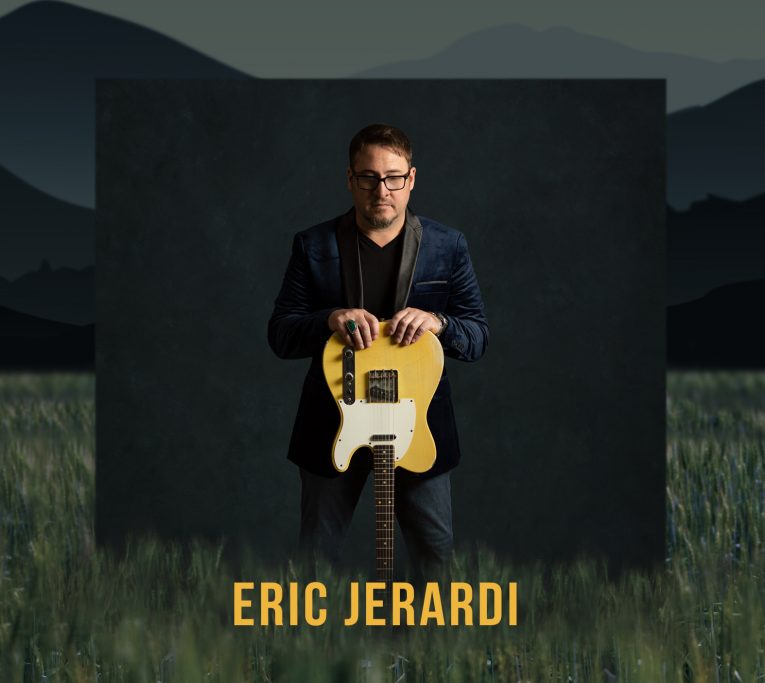 By Mike O'Cull
Eric Jerardi is a Dayton, Ohio-based soul-blues guitarist, singer, and songwriter who has been honing his craft as a roots musician for over 25 years. He's shared stages with the likes of Little Feat, Robin Trower, and Eric Johnson, toured relentlessly, and has recorded seven well-received albums. Jerardi's eighth and latest release, Occupied, is out now on Niche Records and the set is a low-key, deeply-felt masterpiece that shows Jerardi putting down true song-oriented R&B backed by the always-incredible Muscle Shoals rhythm section. It was produced by David Z (Prince, Etta James, Jonny Lang), and tracked at Nutthouse Recording Studio in Sheffield, Alabama.
Occupied is full of the type of ensemble-focused soul-blues music that puts the singer and the song up front and eschews long guitar solos. Jerardi focuses on the greater impact of the big picture and lets the lyrics, grooves, and horns carry the day rather than just blasting out guitar licks and it makes all the difference. Fans and artists both often forget that the blues and its progeny are all vocal music, first and foremost. The voice is the call and the guitar is the response. Eric is clearly a fine guitarist but the restraint and maturity in his overall style is what makes this such a great record.
Jerardi immediately begins schooling us on the opening track "Do Right By Him." The song is a heartfelt slow jam that pulls listeners closer to listen to his tale of loss and tribulations in a moment when most artists would be trying to blow people away with energy and intensity. Jerardi's guitar slips and slashes in between the beautiful tones of the Muscle Shoals horns and adds some grit to their smooth brilliance. Here and throughout the album, Jerardi's lyrics are honest and real, not full of clichés and jive, and it's easy to feel the emotions in every line he sings.
The title track, "Occupied," is one of those deep-down drinking songs that gives full voice to the blues we all experience and lets Jerardi drop some exquisitely powerful guitar playing in its brief solo. One of the album's finest moments is the bayou funk of "Never Let The Old Man In," a tight, outstanding song about what it takes to stay young and vibrant while living in this world of ours. If this one doesn't blow up every roots music outlet on Earth this year, something is wrong with the system. Jerardi writes better songs than most of his peers. His songs maintain their centers and actually communicate his thoughts without ever losing that moneymaker shake that hits down low.
Production on Occupied is uniformly stellar and every voice and instrument are captured in all their organic warmth and glory. The entire record sounds like an amazing R&B band throwing down right in front of you, which is a wonderful change of pace from the overly-processed music heard pretty much everywhere these days. Jerardi's guitar tones are corpulent and greasy in the best-possible way and the horns, organ, and backup vocals sound like they're in the room with your ears.
Eric Jerardi is most definitely leveling up with the release of Occupied and the music here shows the results of all those years on the road and all those gigs played. Jerardi is doing something unlike most other artists in this genre and it would be nice to see his taste and attention to detail triumph over the bombast proffered by most guitarists. His vocals, writing, and vibes are all right on target and these songs beg to be played again and again. Occupied is a fine effort from a performer who is hitting his stride and giving us everything he has. Consider this Southern soul at its best.
For more information on Eric Jerardi: