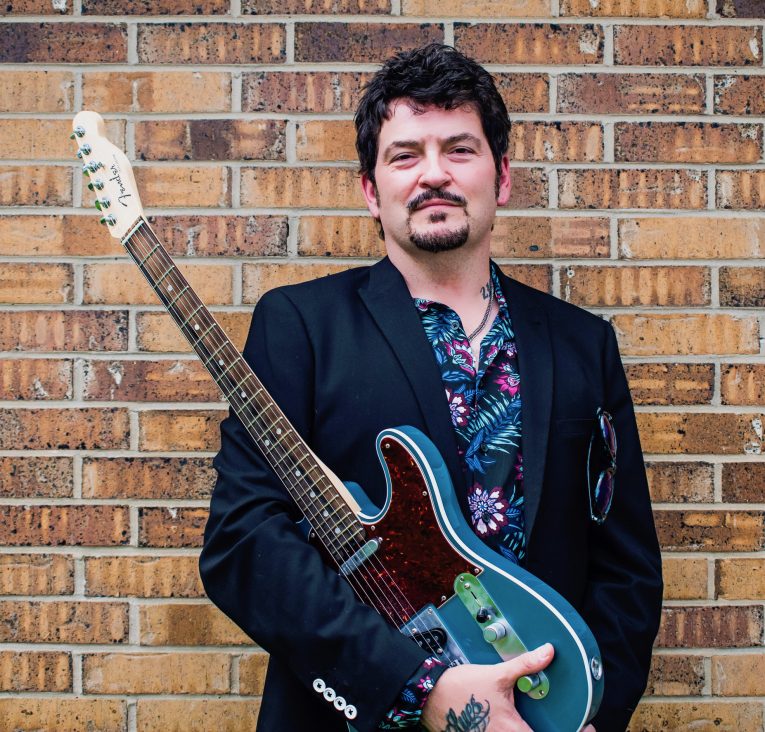 We are excited to premiere the song, "Wee Wee Hours" by Mike Zito featuring Joe Bonamassa, off Zito's upcoming album Rock N' Roll: A Tribute to Chuck Berry by Mike Zito and Friends out November 1, 2019 via Ruf Records.
This is one killer song with smoky, soulful vocals by Mike Zito and rip-roaring, fiery guitar by Zito and Joe Bonamassa. This song might just blow your mind. A contemporary twist on the Chuck Berry classic, Zito and Bonamassa pay homage to the great Chuck Berry and take it to the next level by adding their own brand of dazzling, rockin' guitar riffs and solos.
Mike Zito says about 'Wee Wee Hours', "Joe is one of the best guitarists I've ever seen in my life. His performance on Wee Wee Hours is off the charts. Fire and Fury!"
"Wee Wee Hours" is one of 20 Chuck Berry classic tunes on Mike Zito's Rock N' Roll: A Tribute To Chuck Berry, performed by Mike Zito and an impressive array of 21 guest guitarists including Charlie Berry III, Joe Bonamassa, Joanna Connor, Walter Trout, Anders Osborne, Robben Ford, Luther Dickinson, Eric Gales, Sonny Landreth, Jeremiah Johnson, Tinsley Ellis, Kirk Fletcher, Josh Smith, Tommy Castro, Albert Castiglia, Kid Andersen, Ryan Perry, Richard Fortus, Alex Skolnick, Ally Venable, Jimmy Vivino and more.
Listen to "Wee Wee Hours" below.

Produced by Mike Zito, the album was recorded at his Marz Studios and mastered and mixed by David Farrell. On all tracks, musicians are Mike Zito on vocals and guitar, Matthew Johnson on drums, vocals and percussion, Terry Dry on bass, vocals and percussion, and Lewis Stephens on piano, organ and Wurlitzer.
Singer, songwriter, guitarist and producer, Mike Zito may be one of the most lauded artists in the contemporary blues arena today. He won "Best Blues Rock Artist" in the 2018 Blues Music Awards. His 2018 album, First Class Life, debuted at #1 on Billboards' Top Blues Albums chart and detailed his journey from addiction to sobriety and the subsequent success he achieved through his award-winning body of work. A multiple award winner and nominee, Zito has built his career on an ability to tap into tradition while maintaining contemporary credence all at the same time. He has produced albums for Samantha Fish, Albert Castiglia, Ally Venable, Jeremiah Johnson, Jimmy Carpenter and many more.
From 2010 to 2014, Zito also played an integral role in the super group of sorts, Royal Southern Brotherhood. The band released two albums and a DVD, Songs from the Road – Live in Germany, winner of the year's Blues Music Award for Best DVD.
Now with Rock N' Roll: A Tribute To Chuck Berry, Mike Zito does what he does best—making an album that's humble, heartfelt, skilled and sublime, and to paraphrase Chuck Berry himself, letting it rock at the same time.
Regarding Rock N' Roll: A Tribute To Chuck Berry, Mike Zito says, "This was a very special project for me. I lived in Chuck's hometown of St. Louis for 32 years, and I worked at a small musical instrument store where his drummer also happened to be employed. Chuck's son would drop by on occasion as well. He was an icon, and rightfully so. I've been playing his songs since I was a kid. Needless to say, he was a tremendous influence on my career, and, of course, on many other musicians' as well."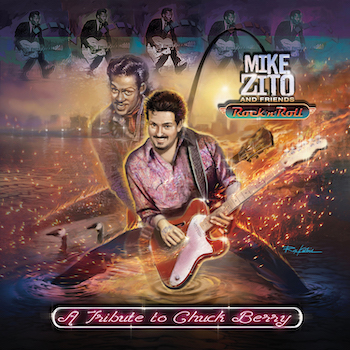 Pre-order Rock N' Roll: A Tribute To Chuck Berry
Mike Zito Online