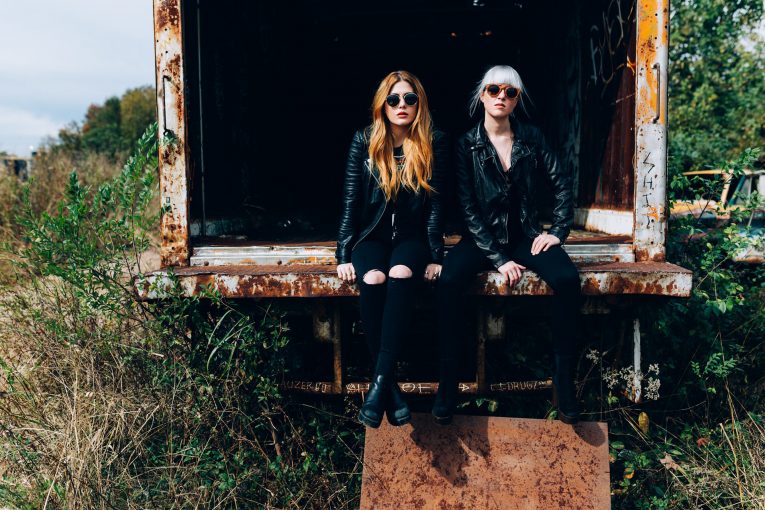 Premiered on Billboard, the new music video from Larkin Poe "Mississippi" was filmed by this roots-rock sister duo in their local jumbo 24-hour coin laundry in Nashville. Videography by Andy Snyder & Sean O'Halloran.
Nominated for a Grammy Award for their latest album, Venom & Faith, Larkin Poe is taking the world by storm. With their own brand of roots-rock n' roll, these singer-songwriters, multi-instrumentalist sisters have created a new sound that's both gritty and soulful with flavors of their Southern heritage. "Mississippi" features their  soulful vocals, beautiful harmonies, slide guitar, lap steel and more. They celebrate modern blues and roots music in their own, individual way. Larkin Poe also includes Tarka Layman on bass, and Levin McGowan on drums.
From Atlanta, GA, fronted by sisters, Rebecca Lovell (lead vocals, electric and acoustic guitar, mandolin, piano) and Megan Lovell (harmony vocals, lap steel, dobro) they have strong Southern harmonies, sizzling guitar and slide guitar riffs, and a unique blues-roots sound. They are badass musicians and we love it that their music is contemporary cool with blues in the rearview mirror.
Playing slide and lap steel, Rebecca and Megan Lovell put their roots stamp on "Mississippi," a song from their album, Venom & Faith. Watch the video below.

Larkin Poe has released three studio albums, five EPs, and a live DVD. Their traditional blues covers initially pushed them over the top and attracted millions of fans across the globe. Larkin Poe are outstanding musicians with a love of roots music that's both contemporary and draws from traditional blues.
For our review of Venom & Faith, see here
They have announced their upcoming tour and pre-sale link is below.
Check out Larkin Poe Tour Dates Here
For more information on Larkin Poe:
Website 
Facebook 
Instagram