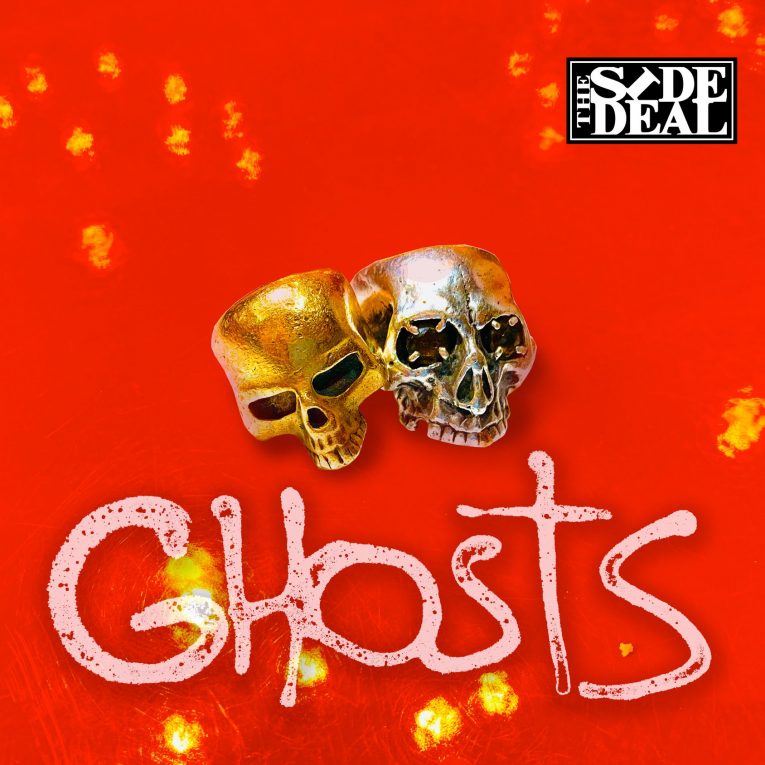 THE SIDE DEAL PREMIERE LEAD SINGLE "GHOSTS"
New band featuring Charlie Colin (Train), Stan Frazier (Sugar Ray), Joel & Scott Owen 
(PawnShop kings) to release the band's debut track January 27 via Goldie Records
 The SIDE DEAL (tSD) is the collaboration of four artists from Newport Beach, California drawn together by a passion for great music.  After years of independent, successful careers and admiration for one another, Charlie Colin (Train), Stan Frazier (Sugar Ray), and Joel & Scott Owen (PawnShop kings) decided to form a band and create original music together.
Having known each other for decades, they began to unite in 2017 when Charlie invited Stan to take part in a sold out, hometown concert with friends including Rock 'n Roll Hall of Famer Jeff "Skunk" Baxter (The Doobie Brothers, Steely Dan).
The band's lead single "Ghosts" was co-produced by Rock and Roll Hall of Famer Jerry Harrison (Talking Heads, Modern Lovers) and the band.  It was mixed by Tom Lord-Alge and mastered by Ted Jensen at Sterling Sound. This lead single will reach the ears of the band members' individual and soon to be collective global fan base as the song emanates from speakers everywhere imminently.  tSD will release their debut release the 17th of April on Goldie Records, distributed digitally by The Orchard, produced by Mark Howard (Bob Dylan, U2, Tom Waits, Neil Young).
Listen to "Ghosts"

Charlie Colin is a two-time Grammy award winning songwriter & lyricist with 3 Billboard Top 10 Singles & 3 Platinum Records.  Stan Frazier is a two-time No. 1 hit songwriter with four Billboard Top 10 singles and two platinum Records.  Scott & Joel Owen were recently named by Rolling Stone Magazine as one of "The 10 New Artists You Need to Know" following their 6th independent record release under the moniker PawnShop kings.
Collectively, The SIDE DEAL members have sold over 20 million albums worldwide, garnered over 230 million views on YouTube, streamed 330 million listens on Spotify, and performed 5,000+ shows worldwide to a cumulative audience of more than 6.5 million people.
Since then, tSD has performed multiple, coveted events showcasing their signature 4-part vocal harmony including Sundance Film Festivals (where the band will be present later this month), the National Anthem for a 2018 Oklahoma City Thunder NBA playoff game, backing Alice Cooper for the Jesse Rees Foundation Annual Fundraiser, and headlining opening night of the 2018 Newport Beach Film Festival w/ oft member Jeff "Skunk" Baxter & the Orange County School of the Arts Choir.
The Side Deal Online