California veteran rockers, Buckcherry, release new title track and video from their forthcoming album Hellbound, out June 25, 2021 on Round Hill Records. Hellbound is the band's follow up to Warpaint (2019) and was recorded in Nashville, TN during the pandemic lockdown with producer Marti Frederiksen (Aerosmith, Def Leppard, Jonny Lang, Sheryl Crow). Frederiksen produced the band's fourth album, Black Butterfly, and co-wrote the album with Josh Todd and guitarist Stevie D. "Hellbound is available for download and streaming on all DSPs.
Hellbound is the band's ninth album. The 10-track record is the first for Buckcherry with Round Hill Records in North America, Earache Records in the UK, Europe and Australia and Sony Japan in Japan.
Featuring lead singer Josh Todd the video, "Hellbound" was directed and edited by KasterTroy and shot in Las Vegas. The band consists of long-time frontman Josh Todd, Stevie D. (rhythm guitar), Kelly LeMieux (bass), Francis Ruiz (drums), and Billy Rowe (lead guitar.)
According to Josh Todd, "When the pandemic hit, we had to shift gears like everyone else and it was anything but comfortable. The good news is when this band is backed up against the wall, we produce our best music. Hellbound reflects that. Teaming up with Marti Fredricksen again was so inspiring."
Watch "Hellbound"

Forming in the late 90s, Buckcherry kept their hard rock sound burning with a classic rock sound with a contemporary twist. With several changeups in band members through the years, including Josh Todd quitting the band in 2002, Buckcherry took a hiatus. In 2005, they regrouped but not without a band member's departure. Todd revealed his new lineup of Buckcherry with Warpaint, (2019) and that lineup lasted for one album with another departure of a band member. New members were added, Francis Ruiz and Billy Rowe and appear on Buckcherry's upcoming album, Hellbound.
Even with the challenges that Buckcherry has faced, the rock band is going strong.
Tracklisting for Hellbound
54321
So Hott
Hellbound
Gun
No More Lies
Here I Come
Junk
The Way
Barricade
Buckcherry is on a massive tour North American tour. See tour dates here.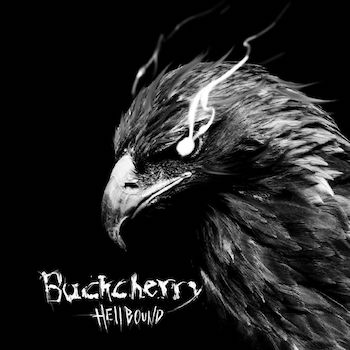 Pre-order link for Hellbound