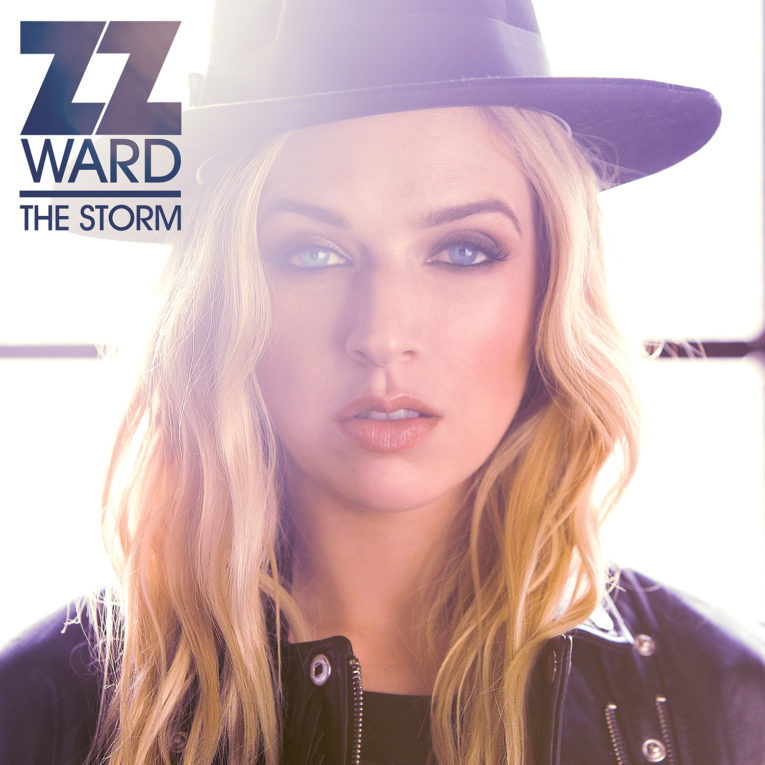 By Martine Ehrenclou
ZZ Ward's new album, The Storm, on Hollywood Records, is a force to be reckoned with. The 11 original tracks are a fresh and contemporary twist on her traditional blues influences such as Howlin' Wolf, Robert Johnson, and Big Mama Thornton. Those influences surface throughout The Storm and they show up in gritty, blues-based tunes that evolve into rock, R&B, gospel and indie genres.
Building on her highly acclaimed debut album, Til the Casket Drops, The Storm has the guts and fever of early gospel songs, rife with stories of regret and desperation. Ward is a powerhouse vocalist, stylistically contemporary but one that digs deep to harvest emotion. To me, her vocals and many of her songs, are replete with authenticity.
The opening track, "Ghost" is a bluesy number, but more rocking pop than blues. It's an invitation, as all first tracks are, to listen to the album. It's lyrical and enjoyable but it wasn't until the second track did I start to feel Ward's soul. "Cannonball" is one of the standout tracks on the album that features Grammy Award-winning, Fantastic Negrito. "Cannonball" is the first of several tracks to showcase Ward's early traditional blues inspirations. The tune definitely has shades of early gospel with the beat, the chorus of male singers in the background, and Ward and Fantastic Negrito's emotional vocals. It also features some nice guitar work and harp playing by Ward.
"Help Me Mama" starts with Ward on acoustic guitar. It's a song that draws from R&B, gospel, and Indie styles. There's no mistaking the anguish in Ward's voice. This is a rocker of a song and it was initially one of my favorites…until I heard, "If U Stayed."
ZZ Ward's songwriting skills have to be highlighted as they conjure up visual storytelling at its best. They are stories of heartache, loss, regret and yes, of hope. None more apparent than in the scorcher, "If U Stayed." Sung from the gut, this song will have you believing Ward means every word. "If U Stayed" is indie blues with gospel roots. I was taken to a place I seldom find in music, not just by the lyrics, but by Ward's delivery.
"When you're walking down the aisle
And you're holding onto your brand new child
I hope you think of me
And everything we couldn't be.
[Chorus] When the day is dark
You know that I can't help but
Wonder where you are
And wonder if things would be better
If we'd stayed together
If you stayed."
Some female vocalists adapt a stylized way of singing. Ward's vocals are stylized but she's more Nina Simone than indie pop singer. This is a singer-songwriter-guitarist with loads of talent. And The Storm is a unique and great album.
The Storm by ZZ Ward can be found:
Website: http://www.zzward.com
Facebook: https://www.facebook.com/ZZWard/
Spotify: https://play.spotify.com/album/757AemvYYoWCfp729Xp9eG