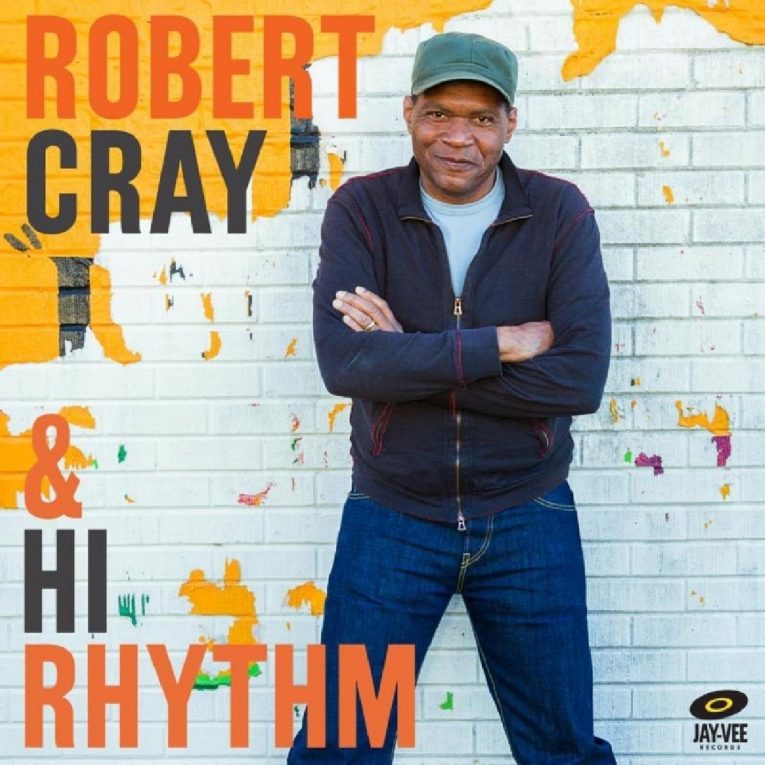 By Martine Ehrenclou
Robert Cray teamed up with Hi Rhythm for his self-titled album, Robert Cray & Hi Rhythm out now on Jay-Vee Records. The album is nominated for "Best Contemporary Blues Album" by the Grammy Awards.
Five-time Grammy Award winner with 20 albums to his credit, Robert Cray teamed up with Grammy Award winning producer Steve Jordan to make a classic soul album.
Over the last 30-plus years, Cray has successfully blurred the lines of blues, soul, and R&B and is considered one of the best contemporary bluesmen. Out of Memphis, TN, the Hi Rhythm band includes veteran drummer Steve Jordan, Tony Joe White on guitar and harmonica, Charles Hodges on organ, and Leroy Hodges and Archie Turner on keyboards for an 11-song collection.
Opening with a smooth rendition of a Bill Withers tune, "The Same Love that Made Me Laugh," Cray kicks off the album with vocals that rival the quality and intensity of his guitar chops. Cray's version of this song is sparkling and lively, with distinctive guitar riffs complimenting his soulful voice.
The horn driven "You Must Believe in Yourself" is punchy fun, with great groove. Cray throws himself full board into the vocals, reaching into falsetto a la Curtis Mayfield. This O.V. Wright tune has renewed energy and swag courtesy of Robert Cray and his slammin' guitar chops.
Written by Cray, "Just How Low" is fueled by righteous energy, a political statement swept with soul and blues, and a generous downbeat. The tune has a 60's rebellious feeling, compliments of Cray's vocals and tasty guitar licks.
Another Cray penned tune, "You Had My Heart" is a true love song, complete with organ, and a tight rhythm section. Talk about a moving guitar solo. Cray's guitar tone is so unmistakable, it couldn't be confused with another.
"I'm With You" is real soul and R&B, complete with backing singers on the chorus. In case you think that "love song" means slow or lagging, you won't go there when listening to this energetic, rhythmic tune.
"Don't Steal My Love" dives into funk with enough wah on the guitar to push it into psychedelia. The guitar solo tells a story all its own with tasteful runs up and down the fretboard.
"I'm With You Pt. 2" is a bluesy sway into guitar territory with a fierce extended guitar solo by Cray. What a talent.
For more information on Robert Cray & Hi Rhythm:
Website: http://www.robertcray.com
Facebook: https://www.facebook.com/robertcraymusic