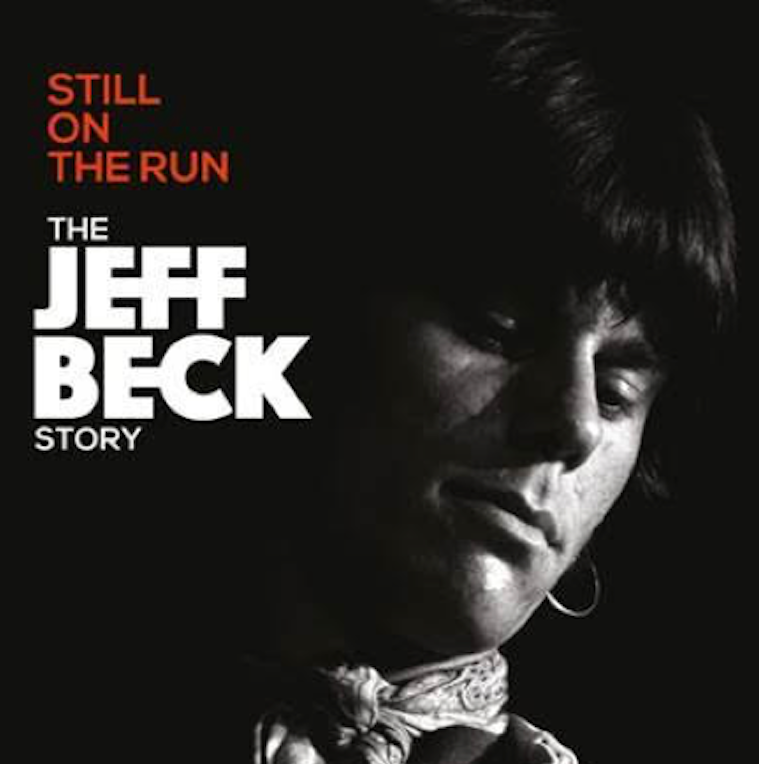 A new documentary, Still On the Run: The Jeff Beck Story about legendary guitarist and songwriter, Jeff Beck, issued through Eagle Rock Entertainment, will be released on DVD and Blu-ray on May 18th.
The film features interviews with Jeff Beck at home and in his workshop, as well as interviews with Jimmy Page, Eric Clapton, Rod Stewart, David Gilmour, Ronnie Wood, Joe Perry and more. It digs deep to shed light on the circumstances, inspiration and the talents of Beck and his music.
Still On the Run reveals the true story of the guitar player who builds hot rods and inspires excitement in musicians who have worked alongside him. From experimental rock to powerfully dirty, heavy grooves, Jeff Beck always creates a singularly unique guitar sound.
The film covers the Jeff Beck Group's seminal 1968 Truth album featuring Rod Stewart and Ronnie Wood, right through to Jeff Beck's Guitar Shop album (1989) and the Blu-ray includes five previously unreleased tracks from Beck's performance at the Montreal Jazz Festival in 2007.
"Jeff Beck has always been a risk taker, on an endless quest for fresh and challenging new sounds. Bending notes and filtering a myriad of musical inspirations, he will continue to inspire fans and musicians alike by giving voice to his guitar in the most unexpected ways."
Jeff Beck is an eight-time Grammy Award winner, featured in Rolling Stone's "100 Greatest Guitarists of All Time" and is the recipient of the British Academy's Ivor Norvello Award. He has been inducted into the Rock and Roll Hall of Fame twice.
This summer, Jeff Beck will be joined by Paul Rodgers and Heart's Ann Wilson on the Stars Align Tour. Starting July 18, for tour dates see here http://jeffbeck.com