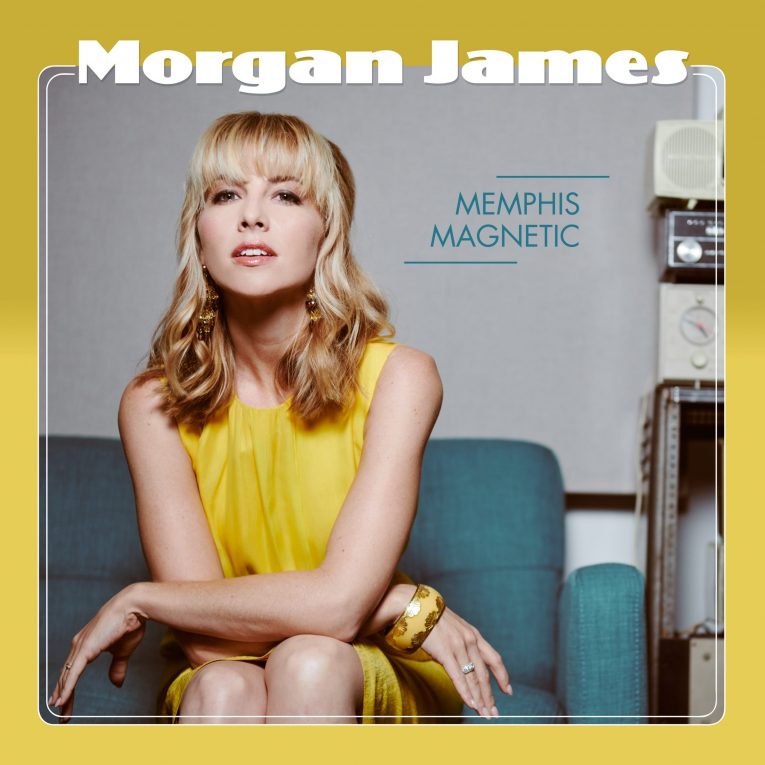 By Martine Ehrenclou
Once in a while you come across a vocalist who is so outstanding, so soulful, that just listening brings chills and a true appreciation for the artist's gift. Morgan James is one such singer and songwriter. Her latest album, Memphis Magnetic, heavily inspired by her love of classic soul and R&B, is set to release February 7th, 2020.
A classically trained vocalist from The Juilliard School and mentored by Motown founder Berry Gordy Jr., Morgan James' new studio release hits all cylinders with 12 well-crafted originals, co-written and co-produced by James and her husband Doug Wamble. With the renowned Hi Rhythm Section (Al Green, Ann Peebles) and guest appearances by three-time Grammy-nominee, Ryan Shaw and soul singer Marc Broussard, Memphis Magnetic delivers superb musicianship, well-written and moving tunes, and a vocalist that's surely the female voice of this generation.
James and Wamble recorded the entire album to analog tape in a Memphis studio by the same name, capturing real, electric performances. Memphis Magnetic is contemporary soul and R&B, with funky rhythms, catchy melodies and vintage soul vibes. The album features thoughtful stories about love, heartache and the human condition. What stands out is James' truly beautiful voice, but also the truth and conviction with which she sings.
Morgan says about the album, "It's a moment in time captured. I felt like I was a part of the lineage of soul music. My guiding force throughout the record was 'What would Aretha say? What would Otis say?'" With pipes and soulfulness likes hers, Morgan James is one of the select few who can reference those music legends with total credibility.
With songs like album opener, "Give You Up," a funky, R&B/soul tune, James steers this fun, danceable tune, complete with horns, backing singers, and overall stellar musicianship, into "hit" territory. What a voice, what a song.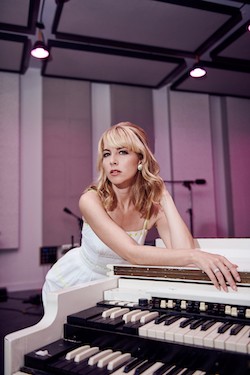 Memphis Magnetic is flush with Morgan James' stunning bell-like vocal tone and right-on phrasing. She soars through songs with groove and an innate ability to modulate her voice to usher in emotion in all the right places. You can feel her love of this music.
In an album of standouts, "Better Me" is a slower bluesy rocker about true love that compliments rather than detracts. Tasteful guitar riffs and organ fills combined with interesting chord changes, give way to James' impressive vocal range (five octave?), reminiscent in places of very early Mariah Carey. She sings with authenticity, digging deep.
"I Don't Mind Waking Up (To A Love This Good)" is a classic soul love ballad with Ryan Shaw guesting on vocals. James and Wamble sure know how to pick 'em. Shaw opens the number with a voice not unlike a modern Marvin Gaye. A duet with both singers trading verses and performing graceful harmonies, this is one beautiful song. I mean beautiful. Try this—lie down, eyes closed, headphones on, and listen to this tune, the music in your ears.
Another superb singer, Marc Broussard guests on "Love Ain't Worth Living," a gem of a soul tune. Broussard compliments James so well on this melodic ballad about life's challenges and the pursuit of love. Their harmonies could not be better. The contrast between their voices contributes to the this song's winning quality.
After a few very moving tracks, "I Wish You Would," a funky romp with great rhythm, tight horn and rhythm sections, is a welcomed reprieve. James rides the syncopated rhythms in a way that makes it clear that groove is rooted deep. With an expert horn section so intrinsic to the track, a less experienced singer might not be able to handle it, but James does, and with ease. Another standout.
Closing the album are two curious choices. A moody dissonant instrumental with a symphony of strings. "The Lark," is followed by "Who's Gonna Listen To You (When You're Crying Now)" with guitar and strings. Morgan's voice floats on the surface of the latter track in a minor key with violins and dissonance. A departure for the album, her vocal is more classical in nature and perhaps a labor of love from her stints on Broadway.
Memphis Magnetic is a triumph for Morgan James. Highly recommended.
Listen to "Give You Up"

For more information on Morgan James: