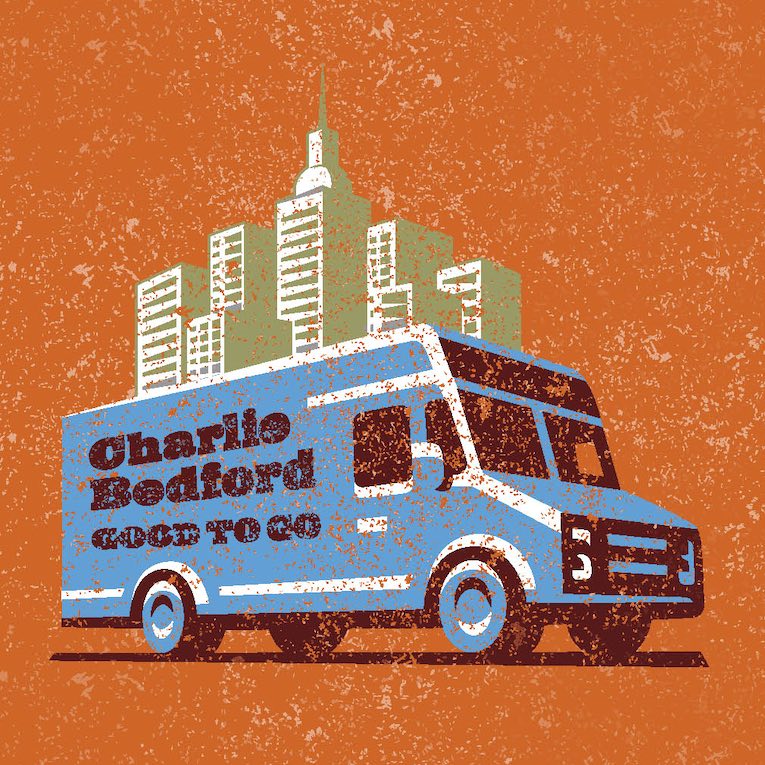 By Mike O'Cull
Australian blues/rock guitarist, vocalist, and songwriter Charlie Bedford does much to move the genre forward on his latest release Good To Go, which dropped May 22nd, 2020 thanks to Blue Heart Records. Bedford is something of a prodigy in the blues game, who, at a mere 19 years old, shows a maturity and a willingness to expand the form that many artists never achieve at any age.
Bedford journeyed from Oz to Memphis to appear in the International Blues Challenge Youth Showcase in 2017, 2018, and 2019 and made enough of an impression that the blues community has been tracking his progress ever since. He's an outstanding singer and guitar player but leans on his songwriting talent as much as his technical skills. Bedford's sound is as filled with pop/rock as it is blues and soul and, as such, has a greater individual identity than if he stayed strictly within the bounds of the roots music playbook.
Charlie Bedford began his life in music playing in Australian bars at the tender age of 12 and has grown into a formidable full-time musician who performs regularly as a solo artist, fronts his own band, and is also the guitarist in both The Great Unknown & The New Savages. He represents the next generation of blues music and is creating one possible future for the genre. He writes short, snappy tunes that acknowledge the history of the blues but aren't chained to it. Many of the tracks on Good To Go are prime candidates to cross over to a more mainstream rock audience and reach exponentially more listeners than a straight blues album would. This willingness to cross-pollinate is Bedford's most compelling quality and is something the blues scene could use more of.
"Money Junkie" opens the record with a funky vibe and a warning about getting mixed up with one of the world's many gold-diggers. Bedford shows some Hendrix and SRV influence here but is the furthest thing from an imitator. It's a tightly-written track not even three minutes in length but does everything it needs to do in that time. "Honey" kicks off with a cool riff but builds to a chorus that could have come from Todd Rundgren. It's here that you start to realize that Bedford is taking roots music to a new place and isn't concerned with being a traditionalist.
"No Rain No Flowers" is an optimistic song with a bit of Brit pop to it that continues Bedford's reinvention of our favorite genre. You can tell he's a young modern who came up hearing all manner of music and easily blends them together into a sound that's completely his. His guitar playing is absolutely present in this cut and every song here but not in the typical way. Bedford eschews long, rambling solos in favor of solid rhythm parts and lead breaks that serve each song as needed. "Get Rude" finds Charlie rapping through the verses then launching into a chorus that's pure pop ear candy. His voice is smooth and chilled out, which makes his pop-ish moments truly believable, and he pulls off his genre stacking ideas like a boss.
Good To Go is an impressive record any way you cut it and proves beyond a doubt that Charlie Bedford is much more than just another 12-bar bandit. This young man has a vision, not just a desire to play long solos, and it's obvious in every song presented here. Bedford's future is wide open and bright and it's going to be a treat watching him grow into his talents. Consider him officially on the map.
Listen to "Money Junkie"

Charlie Bedford Online