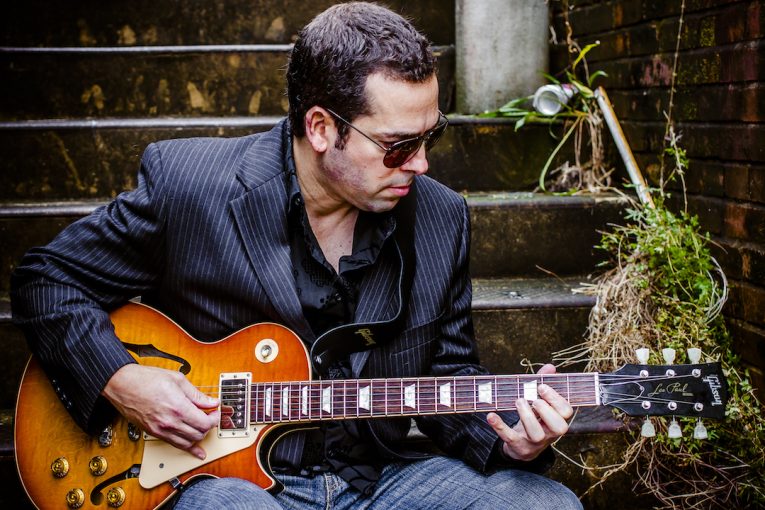 Outstanding blues-rock guitar player, singer-songwriter, Albert Castiglia, announces new album Masterpiece, to be released on May 24, 2019 produced by Mike Zito for Gulf Coast Records.
"It may be a bit premature to crown Albert Castiglia America's newest King of the Blues, but there's little doubt that he at least deserves the title of heir apparent." — Miami New Times
As many artists will attest, the most unexpected circumstance can spark artistic inspiration. That's a fact that hasn't been lost on singer, songwriter and guitarist extraordinaire Albert Castiglia. With his latest album, the aptly named Masterpiece, he celebrates an unforeseen triumph — a connection with a daughter he never knew he had. The result is a work that's both personal and provocative all at the same time.
Co-produced by long-time friend and colleague Mike Zito, and coming out on Zito's own label, Gulf Coast Records, the album also finds Castiglia reflecting on the disappointment and disconnect that's gripped the nation in the past several years. "This album is an observation of life through the eyes of a father, grandfather, husband and citizen of the world. My newly found family brought out a perspective I never thought I'd have."
The Miami-raised musician served an apprenticeship while backing legendary blues musician Junior Wells. He later went on to work with singer Sandra Hall. Thus far his solo career has yielded eight critically acclaimed album and consist kudos for his exceptional instrumental prowess, his searing vocals, and live performances that have dazzled audiences from coast to coast. It's little wonder that Miami's New Times lauded him as South Florida's "Best Blues Guitarist" or that USA Today was inspired to remark "It's a revelation to discover the thrilling retro-electric blues from this astonishing young guitarist."
For now, Castiglia is content to celebrate a new chapter in his life and what has become an added incentive for making music. That philosophy is perhaps best expressed in another song on the new album, a track called "Keep on Swinging."
"It's about advice I would have given my daughter had I been around when she was a kid but which I'm now able to give to grandchildren," Castiglia says." 'Keep on swinging, don't let the haters get you down.'" I always try to remind them that they are special and can accomplish anything their heart desires if they only put their minds to it. They're the ones that give me hope for the future."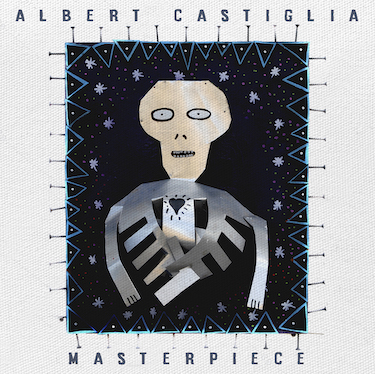 For more information about Albert Castiglia www.albertcastiglia.net
TOURDATES
Apr 12—Boca Raton, FL—The Funky Biscuit
Apr 13—Ft Myers, FL—Barrel Room
Apr 15—Boca Raton, FL—The Funky Biscuit
Apr 19—St. Petersburg, FL—Ale & Witch
Apr 20—Naples, FL—South Street CityOven Bar Music
Apr 21—Ft. Lauderdale—Fishtales Restaurant n Nightclub
May 8—Memphis, TN—Rum Boogie Café
May 10—Kansas City, MO—Knucklehead's Saloon
May 11—Minneapolis, MN—Famous Dave's
May 14—Lincoln, NE—Zoo Bar
May 16—Omaha, NE—Chrome Lounge
May 17—Chicago, IL—Buddy Guy's Legends
Jun 14-16—Key West, FL—Green Parrot
Jun 21—Ft. Myers, FL—Buckingham Blues Bar
Jun 22—Ft. Lauderdale, FL—LauderAle Brewery
Jun 28—Jupiter, FL—Double Roads Tavern
Jun 29—Sarasota, FL—Sarasota Sky Bar & Club
Jul 27—Pomeroy, OH—Big Bend Blues Bash
Aug 9—Charlotte, NC—US Natl. Whitewater Center
Aug 10—Wheeling, W.VA—Heritage Blues Festival
Aug 16—Wausau, WI— Big Bull Falls Blues Festival