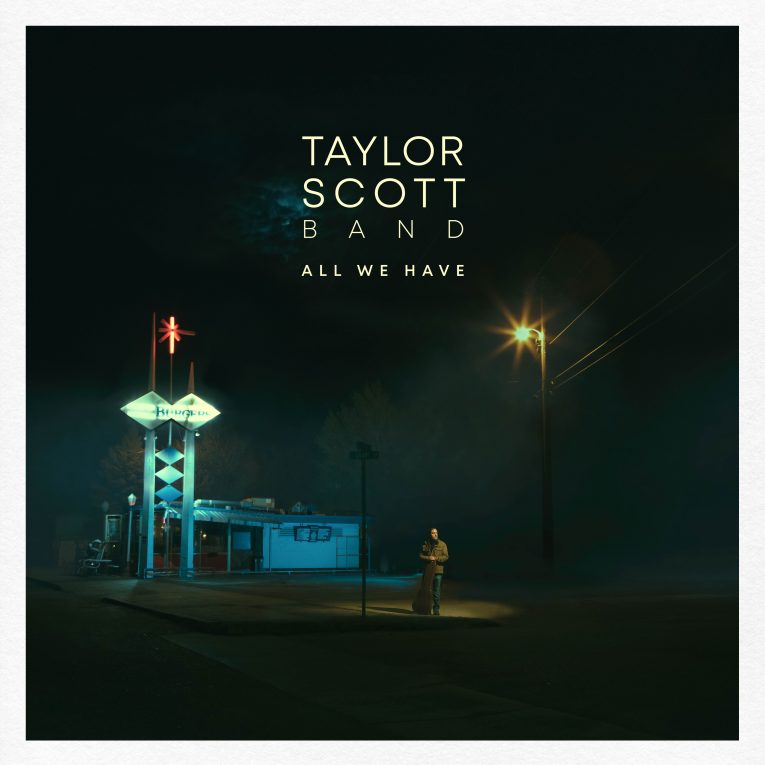 By Mike O'Cull
Taylor Scott is a road warrior guitarist, vocalist, and songwriter with an uncanny knack for mixing the base elements of rock, blues, funk, and soul music into fresh, original songs. He's toured the world with trance-blues legend Otis Taylor and with his own Taylor Scott Band, a rock band topped with a huge helping of soul and funk. The Taylor Scott Band has a new album, All We Have, out now. The record was produced by Steve Berlin of Los Lobos fame and features a guest appearance by guitarist/vocalist Henry Garza of Los Lonely Boys. It's a subtle-yet-brilliant set of music that shows Scott to be an artist with a bold, genre-crossing writing style that gets new results out of familiar ingredients.
Scott has all the basic rising star requirements fully locked down, as his clean, tenor voice and hot guitar licks instantly demonstrate. His bold and uncompressed Les Paul tone helps him stand out too, as most LP players go for the distorted, sustain-oriented sound the ax does so well. Scott, however, goes for a huge, unadorned clean tone, which Les Pauls also do nicely, and it adds a lot of identity to this record.
What truly makes All We Have a success, though, is Scott's effortless genius as a boundary-obliterating songwriter. Many artists attempt to blend genres but do it in a heavy-handed way. Scott's songs consistently show a much higher level of artistry and architecture that indicates a deeper, more intuitive grasp of the songwriting process. He puts genres together so well that you can't feel the seams connecting them and everything makes perfect sense.
"Somebody Told Me" is the first cut presented and it is an immediate example of this writing style. The song starts as a heavy funk pocket with lots of air in it that lasts through the verse only to make a wholesale shift into a catchy and melodic chorus with radio-dominating potential.
Scott mixes
roots music
with pop ideas so well that it catches you off guard. Then, just to prove he can, Scott follows it with "Curiosity," a country song built on a classic train beat/two-feel groove that also features big power chords, organ, a horn section, and another hit-worthy chorus. He even turns in a credible hot country guitar solo, just to complete the picture. In lesser hands, mash-ups like this would falter but our man Taylor makes them fly.
"Clearance Bin" is a soulful, emotional ballad with an existential lyric and what sounds like a drum loop intro that adds flavor, even when the real drums enter. It also features a brief-but-beautiful slide solo. Again, radio-ready with enormous crossover potential. One of the best tracks here is "Surrounded," a delicate acoustic song of cultural alienation with a plain-spoken message that includes a NSFW moment or two. The genuineness of Scott's musings about being surrounded by smartphone robots and cool kids will connect with anyone feeling out of step with modern life and proves that he's a songwriter of considerable merit.
There are no weak spots on All We Have and it's an album that you'll want to give your attention to in order not to miss anything. Taylor Scott is absolutely one of the best songwriters you'll encounter in 2019 plus is a fine vocalist and guitar player. Songs of this magnitude deserve a wider audience and this record should do quite a bit towards making that happen. You're going to want to hop onto this train now and ride it until the end of the line. Scott is a major talent and you won't regret a single second of the journey.
For more information on All We Have by Taylor Scott Band: