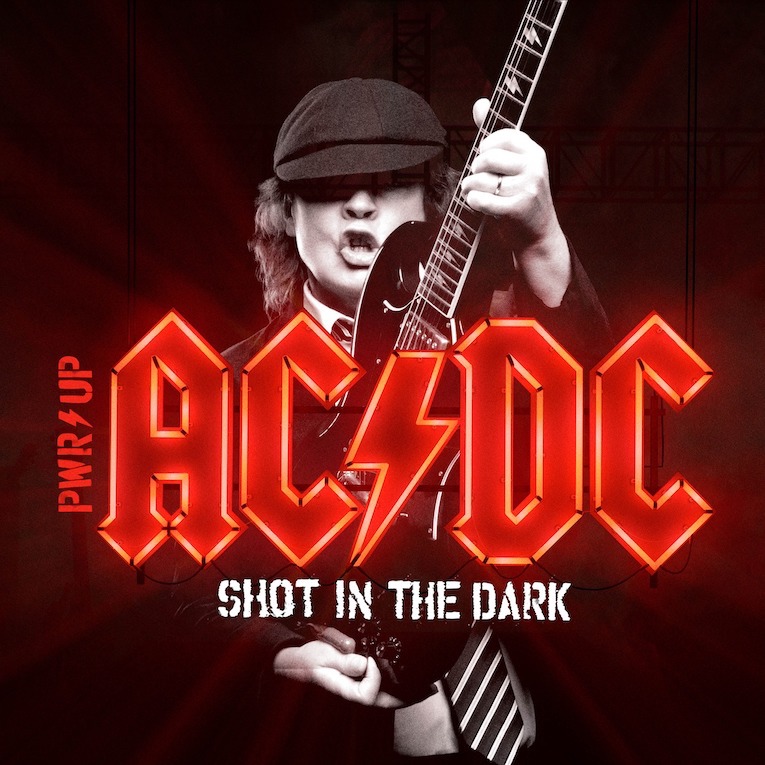 AC/DC[/captio
Ready for some good news? I know I am. Here it is–AC/DC releases their new single "Shot In the Dark" at midnight 12am ET on Wednesday Oct. 6, 2020 from their upcoming album, titled Power Up. According to Rolling Stone, the collection features unreleased songs which Angus Young wrote with his brother Malcom Young who passed away in 2017. Apparently the album is dedicated to Malcom Young and Bon Scott, the band's previous lead singer who died in 1980.
Here's to some great rock and roll at a time when we're "Ready To Rock!" Let's hope for a tour when this pandemic is over.
Listen to "Shot In The Dark"
With trademark guitar riffs and powerhouse vocals, "Shot In The Dark" features the band working on all rock cylinders, just as we remembered them–rockin' in the way only AC/DC can. We've been waiting for this!
In December 2019, former Twisted Sister frontman Dee Snider said that the AC/DC new album featured material recorded by the late Malcom Young before his death in 2017. Snider said that Angus Young, Brian Johnson, Cliff Williams and Phil Rudd would round out the band. He added that Malcom's nephew Steve Young would be replacing him. "It's as close as you can get to the original band."
In 2014, Malcom Young retired due to early onset dementia and died in 2017. Malcom was replaced by his nephew Stevie Young, who debuted on Rock or Bust (2014). In 2016 Brian Johnson had to stop touring because of hearing loss. Long term bass player Cliff Williams retired from AC/DC in 2016 after their Rock or Bust tour. A reunion of the Rock or Bust lineup was announced September 2020.
After suffering hearing loss, lead singer Brian Johnson quit the band in 2016. He was replaced by Axl Rose, singer for Guns N' Roses. Johnson has since worked with audio experts Asius Technologies on a solution to his hearing loss.
The rumors began when photos surfaced of Brian Johnson, Phil Rudd, Angus Young and Stevie Young outside of The Warehouse Studio in Vancouver in August of 2018. This is the studio where AC/DC recorded their last three studio albums.
And now, no more rumors! We're finally getting some great rock music straight from AC/DC!